Services > Website design
Website design
Visitors to your website should be able to find what they want. It's even more important than having an attractive website. We call this Usability. Don't make your website visitors have to think!
Even so, websites should look attractive. The colour schemes and graphics that you choose for your website will appeal to different market segments.
Your designer should plan an information structure for your website which helps your customers find their way around. The navigation to your website should be clear and consistent.
Your designer needs to provide not only the technical details that enhance search engine optimisation (SEO) but also analytics tools that monitor who visits your website and how visitors find information on your products and services.
Remember that you should already have a very good idea of who your target audience is and how you want to reach them before calling in the designer.
Your online presence
Whatever you do online, it should:
present an image to the world consistent with your marketing vision
meet your marketing objectives
enable your clients and customers to contact you easily
Notice that I've referred to online presence, rather than merely websites. The image you portray by writing or commenting on blogs, social networks, and review websites can impact on how your customers perceive you.
Your website should:
be easy to navigate
download quickly
easy to read
enable readers to find information and locate products quickly
rank high in search engine and directory queries
Your business should be able to react to customer enquiries and to orders from your website instantaneously.
What I can offer to you
A free, initial consultation will enable me to:
map out a draft structure for your site
determine the online image that you would like to create
define the commitment needed to keep your website fresh and accurate
describe the measures needed to promote your site with search engines and directories
outline the role of web hosting services and different hosting packages
suggest how statistics on how it is used can help you to maintain and evolve your website
schedule the additional work and resources needed to get your site up and running
Testimonial
"As an independent tour operator it was soon apparent that in order to maintain our leading edge within the industry here in the Sultanate of Oman we required a website to effectively market our services.
Having known Sue Hutton for many years during her tenure here in Oman, and having viewed her previous work, she was our natural choice as our website designer. Her professionalism coupled with her integrity is second to none, and her attention to detail superb. Her company is really the Internet "One Stop Shop" as she also arranged our company email addresses.
Anyone turning to Sue will not be disappointed with their results."
Phillip Stallwood, Chief Executive, Oasis Tours LLC
Accessibility and experience
I specialise in websites that meet web standards for use of XHTML, CSS, usability and accessibility. The websites that I have authored rank high in natural listings for targeting keywords and keyword phrases.
I have also created e-commerce websites and blogs by adapting open-source software.
See my portfolio and don't forget that you can tell the world about your website with my PR services.
Call me now on +44 (0)1509 650 759
Product Photography
I can photograph your products for your websites, and retouch them where necessary in Photoshop.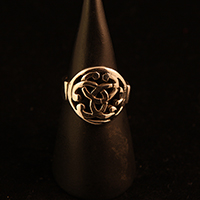 Silver ring before correction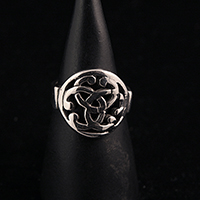 Silver ring after correction